You'll have to excuse my absence, but I found my missing dad - his last name, too.
All the way back to my single digit years I can recall when I told my mom something I needed how she would make a note that would sit there at the kitchen bar where we spent so much time throughout the 90's. I picked up a lot of her ways over those years, whether she realizes or not, and one of those ways is my reliance on notes to get by. My life would be in complete disarray without a notepad, a note book, and sticky notes all about. Of course I write notes on my left hand and arm as well, because I'm right-handed. It sounds like a recipe for a mess, but it's actually my method for mental organization, and it works.
I suppose my notes are serving their purpose to a great extent in 2018. My brother found his biological father at the end of 2017 through one of the ancestry sites. Nutshell: We both carry different, illegitimate last names. He found out late in his 20's, and I found out when I was 8. It's been a source of pain for us for years, as long as we can both remember. During a phone call when we were talking about it he offered to send me a kit to provide my own sample. I'm not excited about contributing to data collection by private companies, but I'll be damned if I didn't find my dad as well. My notes have most of my life in a certain bit of auto-pilot function, thank God, because this new fact is consuming a large portion of my brain.
Allow me to re-introduce myself, again. My name is Matthew Wayne Cowles (pronounced Cole), mistakenly named Spears at birth in 1985, and being gifted the moniker "Diamond" shortly after arrival in 2009 here in Kansas City. Life is a fuckin' trip... I talked to him today for the first time, my dad, Kenneth. I had missed a call from him, and like any sensible 61 year old, he left a semi-awkward voicemail and ended it with "I love you." If I hadn't become half the man that I am today I'd be completely losing my shit right now. I've only mildly lost it in moments, and then I bring myself back.
There are kickers to the story still.. an important one being that he never knew he got my mom pregnant. I was never mad at him, but rather the lack of presence based around this "idea" of a dad. And I'm his only son. When my brother told me that I nearly lost my breath. He became a dad and a grandpa in one day.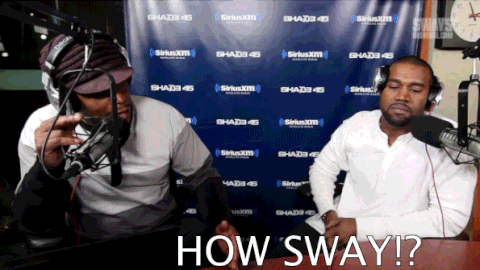 So there's the last 3 months for you.. if you wondered - as some have commented to me - where the Spiked Tea brew had gone.. Had the supply dried up already? Is it no longer for sale, gone back to the dust on a shelf? It's been on a low n slow brew, the same way you set the heat for the chicken on the bbq grill if you want the meat to fall from the bone.
In a spiritual sense, I feel myself rising to a new level of manhood, of human. I started Spiked Tea behind my history of provocative commentary on social media, a place to take the topics near to my heart to another level of dissection. I want to talk about being a father, being white, being single waiting on the love of a black woman, being an American veteran who doesn't buy the dream - our American Daze, seeking genuine energy and friendships in a cosmopolitan society.. I'm a little over a year into blogging and I'm still just dissecting myself instead, publicly.
I wasn't planning to find my dad. I've been planning for new art and shoots, new trips, and new experiences. Art has been a guiding light for me - a surrogate parent - for so long. "Take 10" I say often enough when I'm shooting with someone.. but I've had to take much more than that to digest these new realities. I didn't have "find dad" on a sticky note. In fact, I'll type it up and publish it one day, my art career in Kansas City began from a poem about being a father with a missing father. About my son having a last name from me that came from whom? I had already said my goodbyes and made my peace, only to find myself saying upon him answering his landline phone "it's me."